Why choose us
When it comes to promoting your music, many promotion agencies rely on Playlist Promotion as their go-to strategy. However, we take a different approach. We've observed that playlists are often manipulated, which can negatively affect your music's ranking on the algorithm and results in a lower number of genuine supporters and listeners.

So, what's our strategy?
To effectively reach your target audience who appreciates your unique musical style and genre, we take advantage of targeted advertising across platforms like Facebook, Instagram, and Spotify. By leveraging this strategy, you can ensure superior outcomes compared to relying solely on playlists.
View Campaigns
Our clients in official Spotify charts
Utilizing targeting data from over 2000 previous campaigns, we have the ability to get artists into official Spotify "Local Pulse" charts through our Spotify ad campaigns.

Local Pulse shows songs uniquely popular in a particular city, relative to their overall popularity.

We're thrived to see our clients in official Spotify Charts and algorithmic playlists like Discover Weekly, Radio and Daily Mix.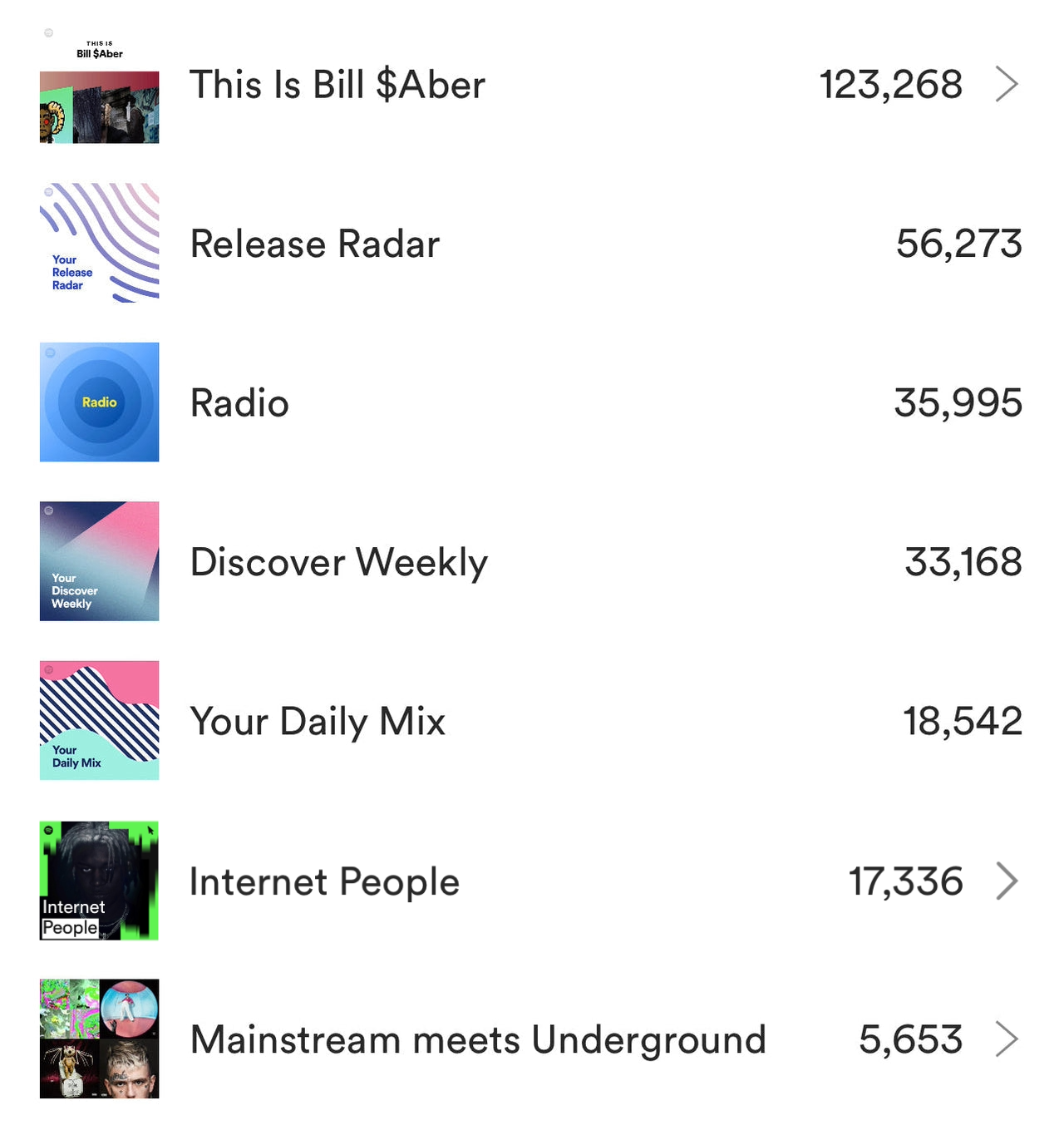 Spotify Ad Campaigns
From $170*
Tax included.

Unlock the power of targeted Spotify advertising. The Spotify algorithm accurately identifies and re-targets potential listeners from targeted ads on Facebook and Instagram by placing your songs on popular Spotify playlists like Discover Weekly.
Get Started
Get started
<! –– CSS notes: @media screen MIN widht is desktop settings. @media screen MAX width is mobile settings. .button refers to the solid button element (which is shown on mobile only) .textlink refers to the text link (which is shown on desktop only) ––>